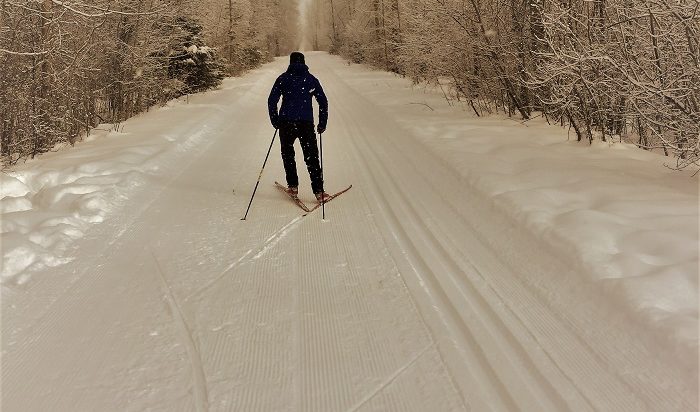 The Nordic Society, Fernie BC
Fernie is so diverse! Not too many years ago a small group of volunteers set out to create a desperately missing piece of Fernie's winter season. Everyone knows that Fernie boasts some of the most amazing alpine skiing and snowmobiling in North America, Duh! but with the introduction of Nordic skiing or to use a term more commonly used cross country skiing, Fernie now has another winter super sport to intrigue and challenge visitors.
As most things that survive and thrive cross country skiing started small with permission to use the grounds at the Fernie Golf & Country Club with just a few members and their families. Myself, my wife and my family were fortunate to be a part of those initial days by lending support and giving free coaching to kids that were probably enrolled as much out of their parents desires as to their own! Slowly year after year the momentum began to pick up, with a volunteer committee, the purchase of a snow mobile to groom the trails, more and more families interested in something other than alpine skiing. Firstly a Saturday morning Jack Rabbits ski program was developed, from that began the Fernie Nordic Racers, our very own race team, which have won the Teck Kootenay Cup for the last two years straight!! The Fernie Nordic Society have surpassed 700 members and things don't seem to be slowing down. With the addition of the warming hut in 2016 at the Elk Valley Nordic Center there is now a central place for it's members to hang out, organize and train.
Yesterday Veronique and I had the pleasure of skiing the first tracks on the impeccably groomed and track set trail system to the Fernie Golf & Country Club, leaving right from the back door of our house. We are so very fortunate that those few passionate volunteers had the desire and vision to embark on something so magical and enjoyable. Congratulations to The Fernie Nordic Society.